H.E.L.P.
Individuals
Individual volunteers are essential to our cause. Ultimately, we need your time and talents. There are so many opportunities to volunteer your time to serve others in need.
We are looking for volunteers with skillsets to help us help those in our community experiencing food scarcity and homelessness.
Please reach out to us if you have a talent or skill and would like to use your talent to help support families and children experiencing hunger or homelessness. We would love your help, and we are looking forward to hearing from you.
Contact us today – [email protected]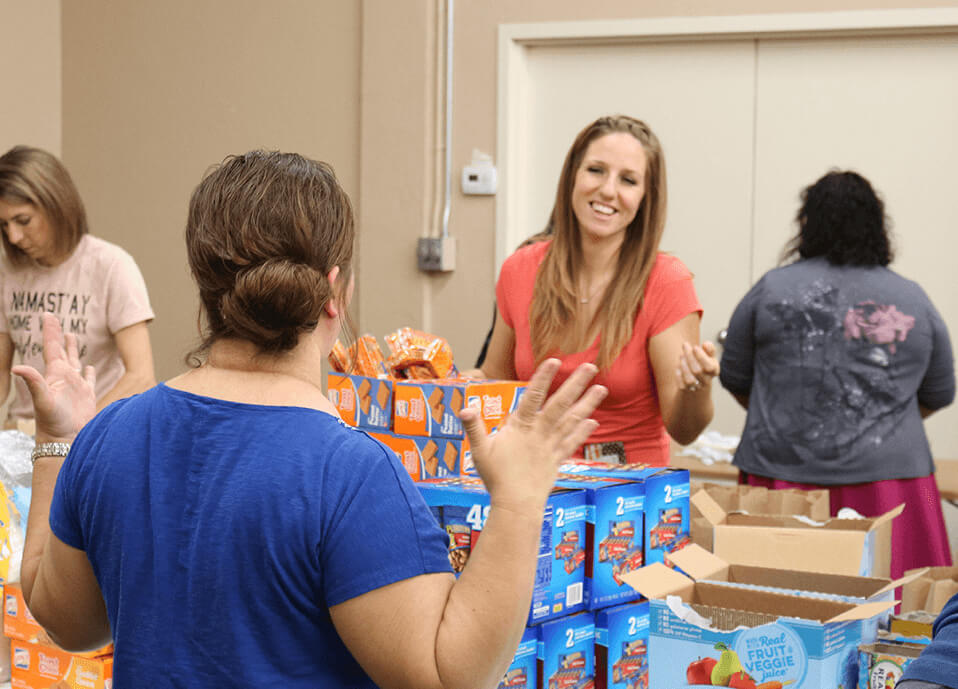 Volunteer opportunities
There are so many ways to get involved and volunteer with us.
Volunteer at an event on our calendar
Tue and Wed Warehouse help prepare for events
Helpsnackz Team
Junior Helpsnackz Team
Helpsnackz Driver
Be a champion writing inspiring messages
Adopt A Family Committee
Back to the school committee
Use your talents and join one of our amazing teams.
Board member
Marketing Team
Ambassador Team
Event coordinator
Interested in finding out more?
Contact Diane Verhoven Volunteer Coordinator at [email protected]