Feeding Hungry At Risk Children
is as easy as 1-2-3!
More than 9,000 children in Arizona are homeless. Homelessness is caused by their parents' lack of fixed, regular, and adequate housing, often resulting from extreme poverty; economic hardship due to job loss; illness, or other reasons. As a result, many homeless families cannot afford to provide their children with adequate meals. For most children, the only meals they obtain are from ones through the school breakfast or lunch programs, and they have nothing to eat between noon and the next morning!
"Homeless Engagement Lift Partnership (H.E.L.P.)" is striving to fill these hunger gaps with daily after-school snack boxes and other measures. Unfortunately, we can not do it alone, and your help is urgently needed!
Dollar-For-Dollar Tax Credit
Donate to H.E.L.P. (Homeless Engagement Lift Partnership) and receive a dollar-for-dollar tax credit through your Arizona income tax return. You can also include this donation as part of your Federal Income Tax Donation*

Individuals can receive up to $400 and couples filing jointly up to $800.

*Please check with your qualified tax advisor for information as it relates to your specific situation.
Your donation can be applied to the Arizona State Tax Credit Program!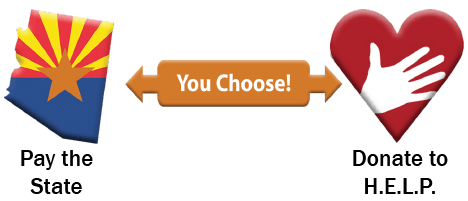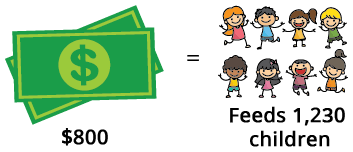 Frequently Asked Questions
Can I claim this tax credit and still donate to the school and foster care tax credit programs?
YES! The programs are separate tax credits. When you give to Homeless Engagement Lift Partnership for the Charitable Tax Credit, you can still give to the school, foster care, and veteran tax credits.
Do I have to donate exactly $400 for singles or $800 for married couples?
Amounts lower than $400 and $800 also qualify, so a $100 gift will lower your state taxes by $100.
Must I itemize my taxes to take the credit?
No, you do not need to itemize your taxes.
Can I break up my donation into monthly amounts?
Yes, you can select the monthly payment option on our online donation page or you can call us at (602) 341-3822 to make arrangements.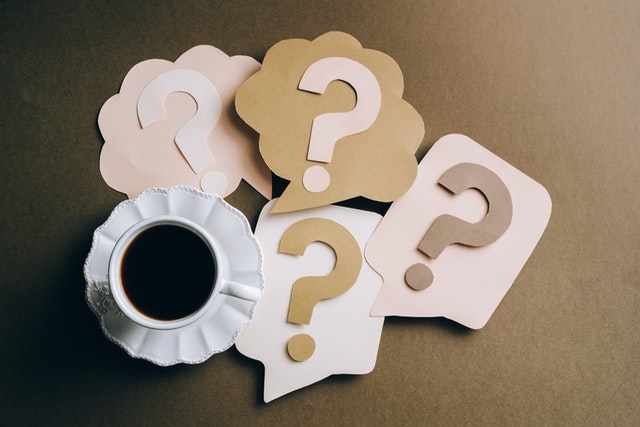 For More Information
If you have questions, need more information, please call us at (602) 341-3822  or you may email [email protected].
Non Profit 501(c) 3 Tax ID #47-1110728
Arizona Qualifying Charitable Organization QCO 20944
Please consult your tax advisor for specific questions related to your taxes.